I love the look of a painted ceiling.
Such drama!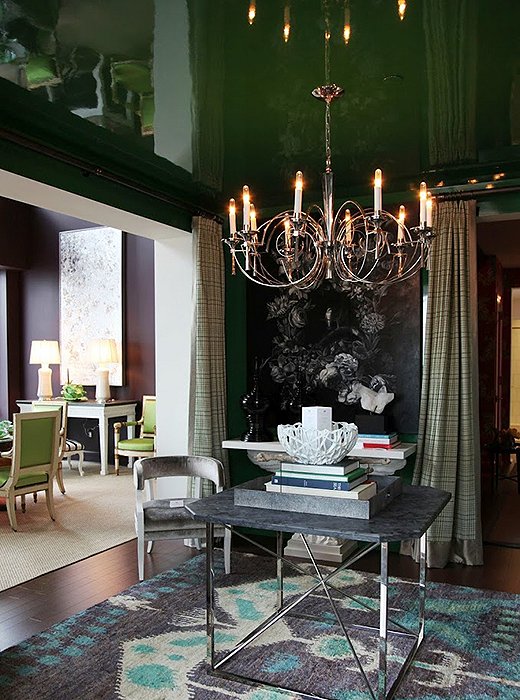 Such impact!
I was reminded of them recently when I went through some old notes I found while clearing out the basement files. I'd written:
Ceiling Height: perception of height can be manipulated with colour. "Paint the entryway ceiling a deep neutral and the white ceilings in nearby rooms automatically rise." from Small House, Big Style, BH&G, 2000
Bam.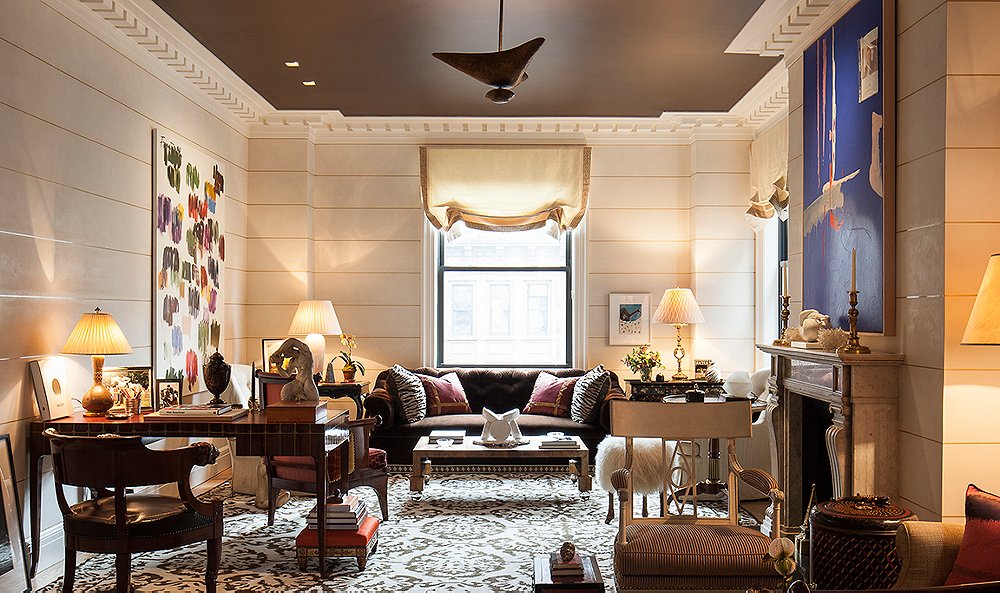 Using colour to change one's perception of the volume of space. What's not to love?
Ceilings seem to come in two versions.
Flat.
and liquid.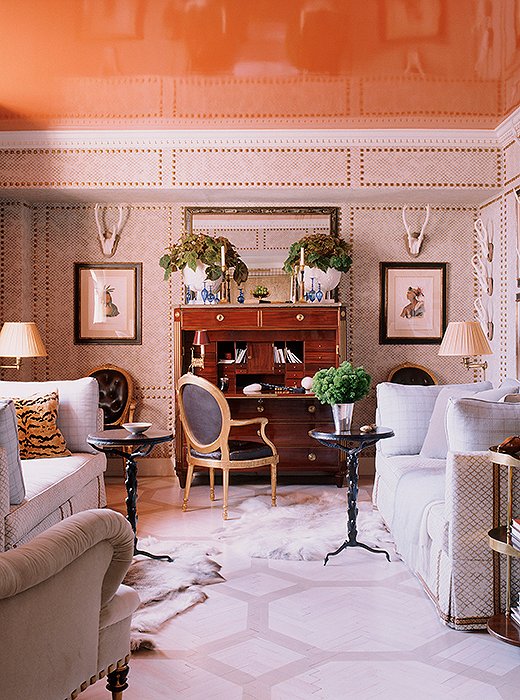 source
As much as I love a lacquered ceiling, the surface beneath the paint has to be perfectly perfect. And mine is most definitely not. In fact, I am kind of hoping a dark ceiling will help hide the gouges and cracks.
So guess what's my next project?
****************************************************
Want to know how it all turns out? Have these posts delivered right to your inbox!